Four ways to trigger your iPhone camera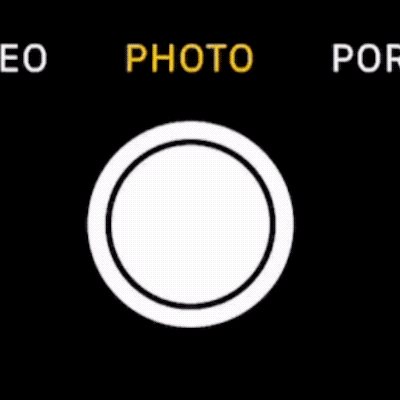 We all know how to take a picture with our iPhones, right?
But do you know there's multiple ways you can trigger the shutter on your iPhone?
Here's the four built-in ways to take a picture with your iPhone — including two you may not know about and one special way if you have an Apple Watch.
The circular camera button: the way we all know how to take a picture with our iPhone is the circular shutter button on the screen in the built in Camera app.
The iPhone's volume up button: when you are in the Camera app, pressing the button to increase the volume will actually take a picture — much like a dedicated camera. This is useful when you are holding the camera with both hands or are positioning it with one hand and the circular button is out of reach. This is my personal favorite way to activate the camera.
Volume button on EarPods or headphones: Still have the pair of EarPods that came with your iPhone? You can use the center button on the remote to trigger the camera. This works out great if you have your iPhone on a tripod or are taking some street photography. This will work with any headphones that have a remote button.
Apple Watch: If you have an Apple Watch, you can open the Camera app to tether the camera on your iPhone as a remote control. The Apple Watch becomes a viewfinder where you see what the camera sees and allows you to take a picture. I've used this several times when taking photos of something close to the ground (see photo of the baby turtle below) or for group photos (I no longer have an excuse for not being in it). This is a feature I seldom use, maybe because I have a Series 0 Apple Watch and everything runs a little slow, but when I need it, I'm sure glad I have it.
These ways of triggering the shutter work just not for photos — but starting videos. Also, if you hold down any of the buttons, you take a Burst.
While you might not use all of these features when photographing, it's good to know what your iPhone is capable of. Take some time experimenting with these and see what each allows you to do.
---
---
Date
August 2, 2018
---
---