Wim Wenders on iPhones and
"

killing photography"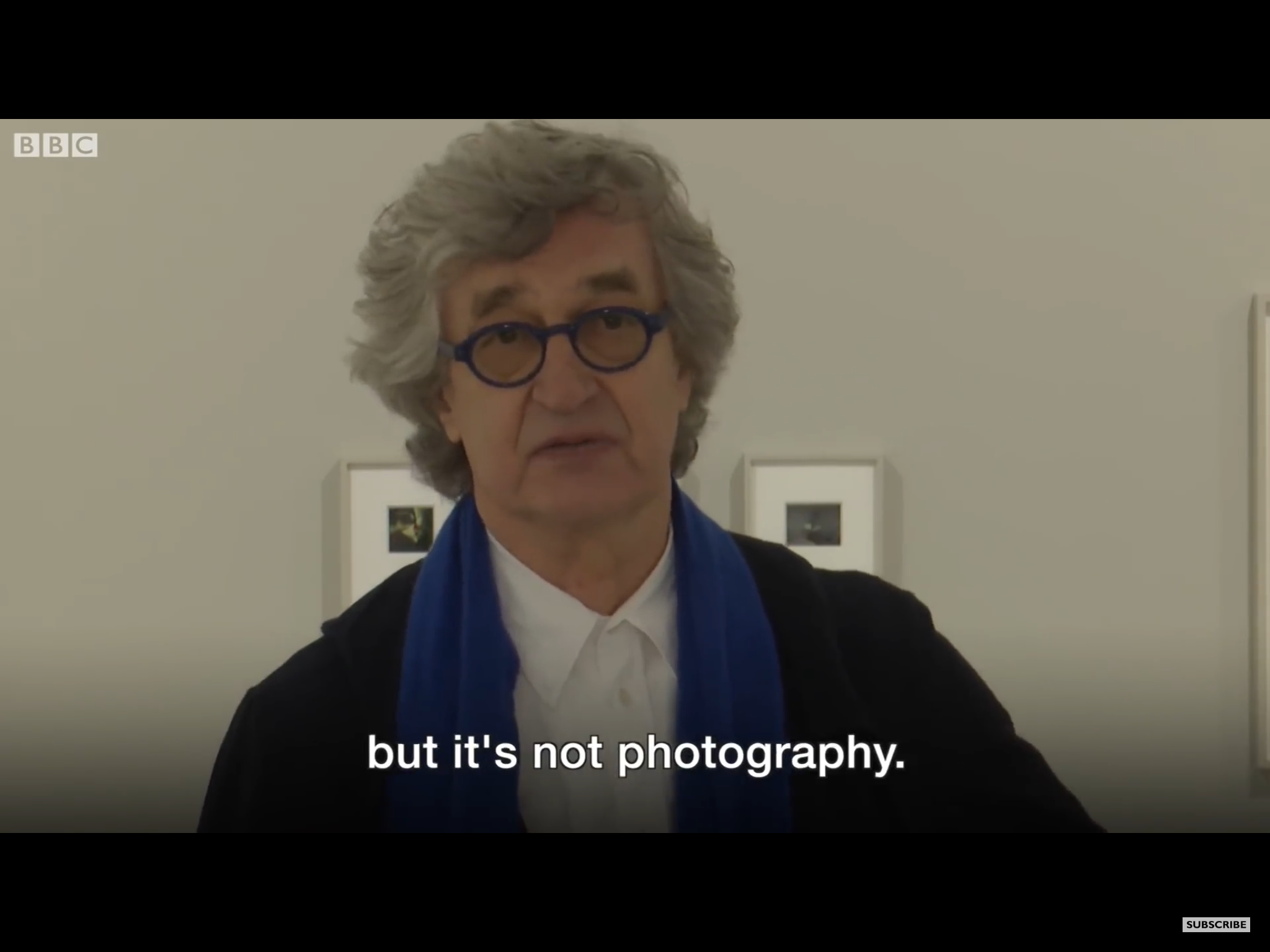 Is taking photos on the iPhone actual "photography?" What then makes a photo a photograph and taking a picture and act of photography?
I've always loved Wim Wenders and his films — "Wings of Desire" is one of my favorite all-time movies.
So the headline of this article — Filmmaker Wim Wenders Explains How Mobile Phones Have Killed Photography — caught me off guard. As someone who loves the camera in his iPhone and who's had their photography really flourish with it.
Wenders:
"The trouble with iPhone pictures is that nobody sees them," he says, and one glance at the speed with which Instagram users scroll will confirm it. "Even the people who take them don't look at them anymore, and they certainly don't make prints."
This is partially true: People do not get their photographs printed nearly as much as they did. They live on their devices. The largest someone might see their photos are on an iPad or as their computer or TV background.
But saying that "nobody sees them" is far from the truth. Look at Instagram and other social networks where more people than before can see someone's photography. You don't need the money, resources or equipment to print photographs or have them displayed for people to see. There's a lot more photography out there and more people viewing it than ever. Photography has never been so alive.
But that depends on what your definition of "photography" is. Watching the full video there's more context from Wenders about what he photography is more dead than ever.
Something I think Wenders is getting at is that we don't see the same photography day in and day out. We take 30 photos on a hike with friends. Is there just one photo that we look at or is it the whole album? Do we put them on the wall for years to come? Not as much as in the history of photography. Maybe we're making collections more than a single photo.
But more than that, what he's really hitting on is truthfulness in photography, and this is from where he says photography is "more dead than ever." When people see a beautiful photo, they think it's fake, not real. Photography has always been about being a more of truthful representation of our world than something like painting.
I feel like how I use the iPhone is photography, but understand where Wenders is coming from. The goal of Pocket Camera is to promote actual photography on the iPhone. A camera is a camera like any other tool is like a similar tool. The biggest difference with the iPhone is the amount of power it gives you to over manipulate the image.
I have a lot of fun doing some crazy stuff with my photos (especially when I got my first phone_, but never really think of it as photography, There's a lot of fun in that but shouldn't be standard — especially when trying to pass it off as something real.
So has mobile phones killed photography? Far from it, more people have access to high quality cameras and distribution methods than ever before. But we also have more power to manipulate out photos and world around us beyond what we see. We are still getting use to this new technology which has been with us for a little more than a decade. Photogrpahy is adapting. We'll figure it out.
I'm not giving up my iPhone or buying in that it's killed photography — it's bringing it to a whole new generation.
Also: Check out this response from Moya Lothian-McLean.
---
---
Date
August 10, 2018
---
---