Fuzion for iOS: The most fun I've had with Portrait Mode since… Portrait Mode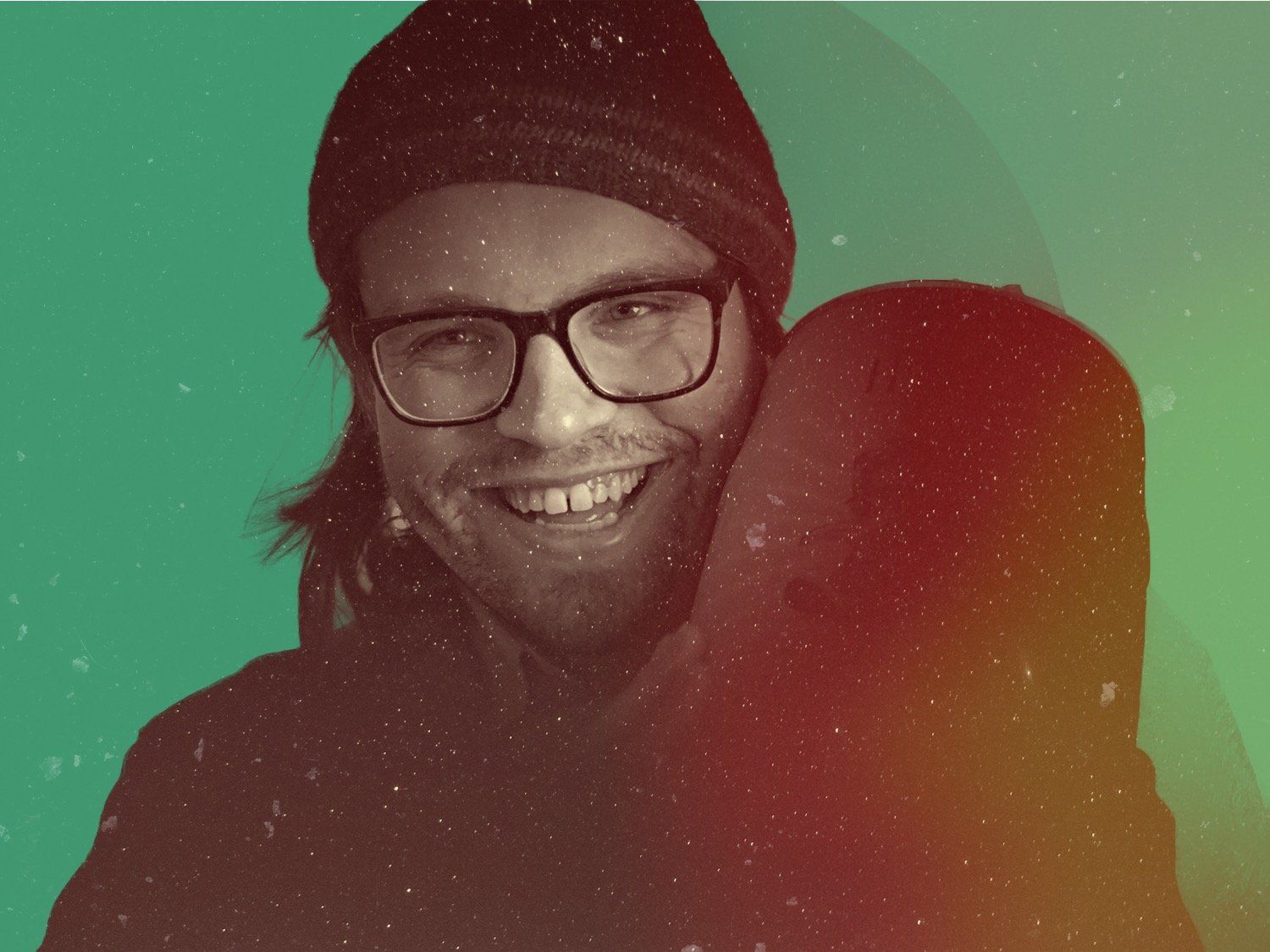 Here at Pocket Camera, I primarily focus on what you can do with the iPhone camera as it comes out of as box, but occasionally some apps are so much fun and unique that I have to share them.
Fuzion is a photo editing app released this week by Leonard Pospichal that takes data from True Depth photos (aka Portrait Mode) and does some pretty impressive graphic design-esque edits.
As someone who using Photoshop frequently for work, something like this would take a bit of time to create at this quality.
How does it work? You load up a photo you've take in Portrait Mode (it only works with photos that include faces). The app loads the front part of the photo (your face) and removes the background.
The fun part comes with the customization. You can change the background photo which fills the face, like a double exposure. You can customize how the face is lit, the background fill color and add effects like dust or light leaks. The level of control and customization is great. It really makes the portrait of the person stand out. And it's super easy, taking just a couple minutes.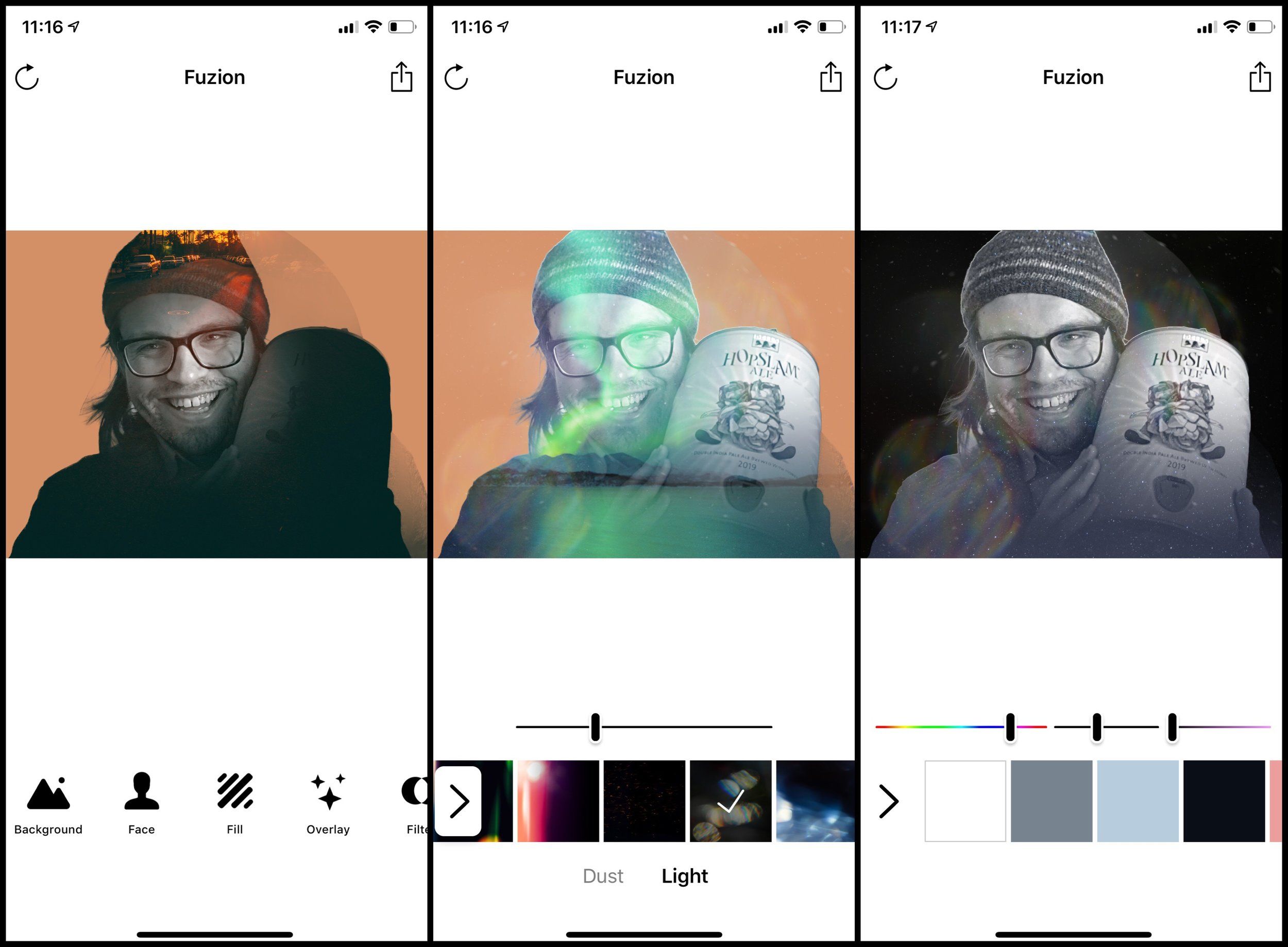 Some of the edits you can make with Fuzion
As a 1.0 release, there are some things I'd like to see in future version. I really like the stock photos that are included to fill the portrait, but would like to see some solid colors or more patterns built in. The nice part about it is that you can load up any photo you'd like. Currently the app only supports human faces, which makes sense, but would love to be able to make similar edits on photos of my parents dogs and other objects.
Fuzion is an app that takes some amazing technology and makes using it as fun as when it was first introduced. It reminds me of using an app like Hipstamatic for the first time — providing edits to your photos that are not only new and exciting, but previous unimaginable to do with your iPhone.
Check out Fuzion on the App Store and at their website.
---
---
Date
January 26, 2019
---
---