Kalamazoo 2020 in Photos: 20 images from our community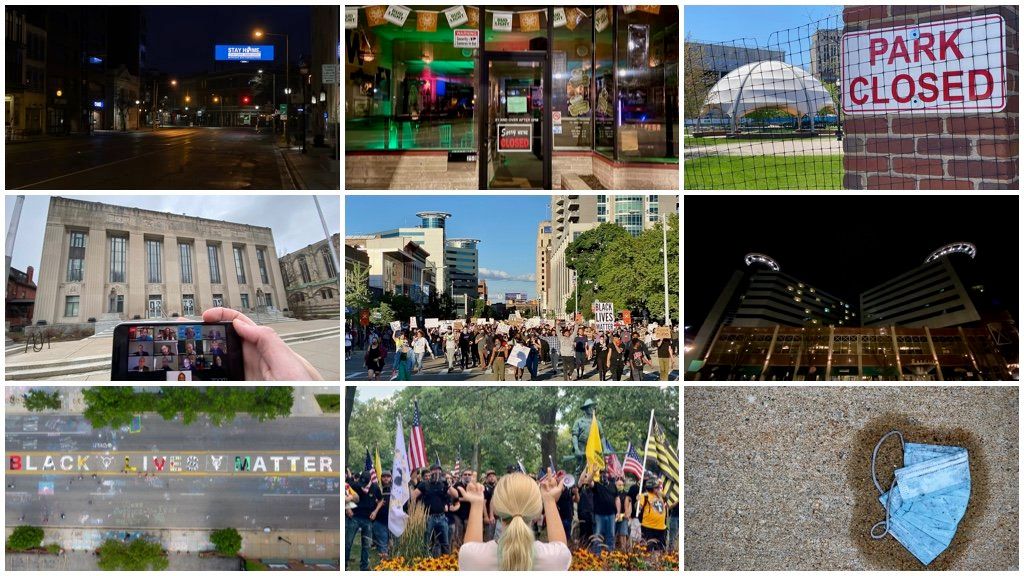 Here are more images from the year:
What will we make of 2020?
In previous years, the end of December has been a time to reflect: think about the highs and lows of the past 12 months, the things we've done, places we've traveled, how we and those around us have changed. We look back and hope to give some meaning to the often random events in our lives.
But how can we process 2020?
So many of the year's defining issues have been shared by everyone across our country and world: a global pandemic, a reckoning on racial justice, embittered politics and the response of our institutions to them. While in previous years we may have looked to places outside our community to track the change, 2020 has brought them home.
In Kalamazoo, we've experienced it all within a few blocks: fear, anger, love, care, struggle. Throughout the year, I took thousands of photos within a square mile of my apartment to document this pivotal year. I didn't know what significance the images would hold when I shot them, or what they will mean going forward, but I know it all meant something and deserved to be documented.
Today, I'm kicking off my look back at 2020 with 20 photos from Kalamazoo. Next week, I will publish four additional galleries:
Closed: Responding to COVID-19 (March-May)
Not Impossible: A call for racial justice (June-August)

"

New Normal": Living with change (September-December)
Signs of the Time: 2020 told through signs.
These galleries primarily focus on downtown Kalamazoo, its businesses and the events that occurred on its streets. While they mostly follow the themes laid out above, I've included photos of the beauty that remains in our world, which became more important than ever. These photos do not represent the full story of what happened in our community, but I hope it throughly tells the story of one part of it, a place where many of us spend time and have some kind of attachment.
Thank you for reading and viewing my pictures. I look forward to sharing the rest of them with you in the week to come.
---
---
Date
December 23, 2020
---
---