You have everything you need: Taking better photos and videos with just your mobile phone — 2022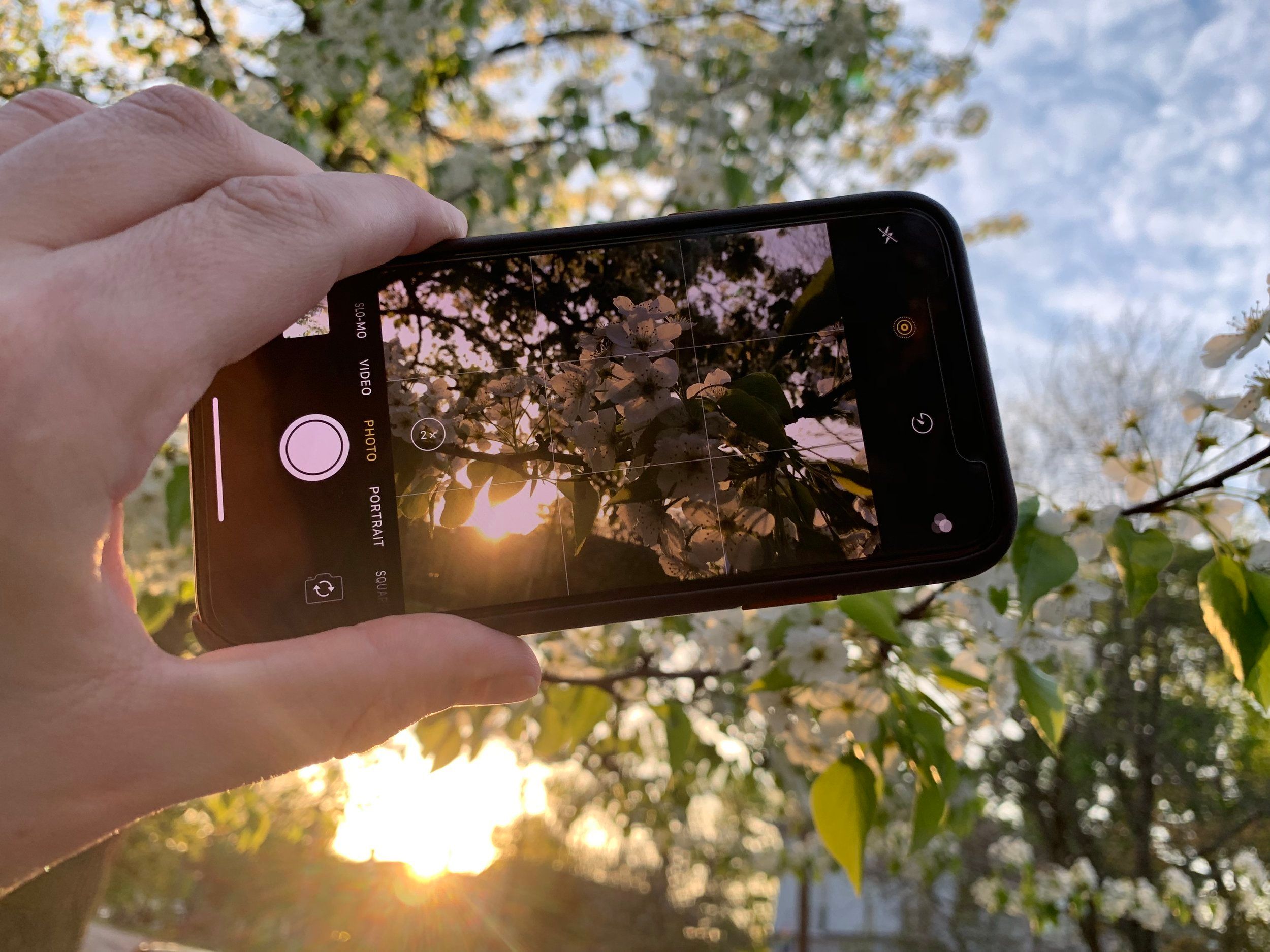 I recently presented at Voices for Youth, a great program in Kalamazoo for young folks to get involved with journalism and digital storytelling. The goal of my presentation was to give actionable tips for taking better photos and video with just your mobile phone. Here are the tips I touched on during my presentation, with links to corresponding articles here on the site.
Thanks to everyone who attended and the organizers for inviting me to speak!
See updates from questions asked during the presentation down below.
Visual storytelling and capturing moments
What makes a good photo or video? Composition, yes. Exposure, definitely. But what will make your work stand out is capturing moments. Those are the short snippets of life that evoke emotion.
Think about all the photos and videos that mean something to you.
Moments happen every day as people react to the world around them. Friends seeing each other after a long time. Someone receiving good news. Laughing at a joke. Seeing something beautiful or exciting for the first time.
These moments are what you want to capture. Look at photographs that are interesting to you. What makes them stick out?
These moments tell compelling stories and are the core to the content you will create.
Once you start identifying moments, you can start anticipating them. Think about what happens before they happen. This allows you to get your camera ready and in position. The more you do it, the better you will get.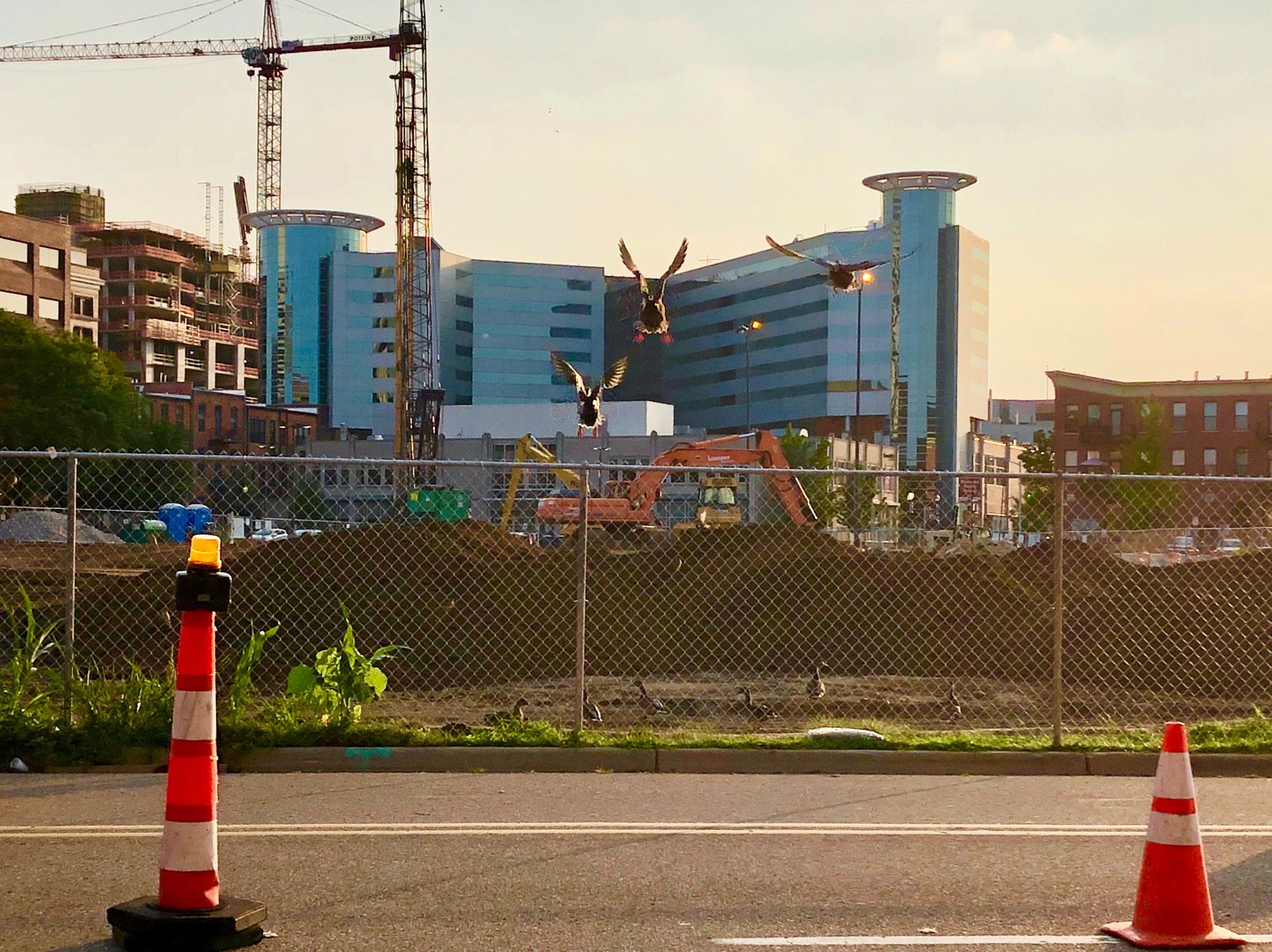 Your mobile phone camera
Limitations of your mobile phone
Since the sensor is smaller, low light photos will not be captured as well as larger cameras.
In low light, images might be more blurry too.
With a smaller lens, there is no optical zoom — it's all software. So unless you have a camera with multiple lenses, zooming won't help.
So how can you zoom in? The zoom you always have with your your feet. If I see something far away, I grab a quick picture of it and then move closer.
Strengths of your mobile phone
Great for natural day light
Works well when you are close to your subject or shooting landscape photos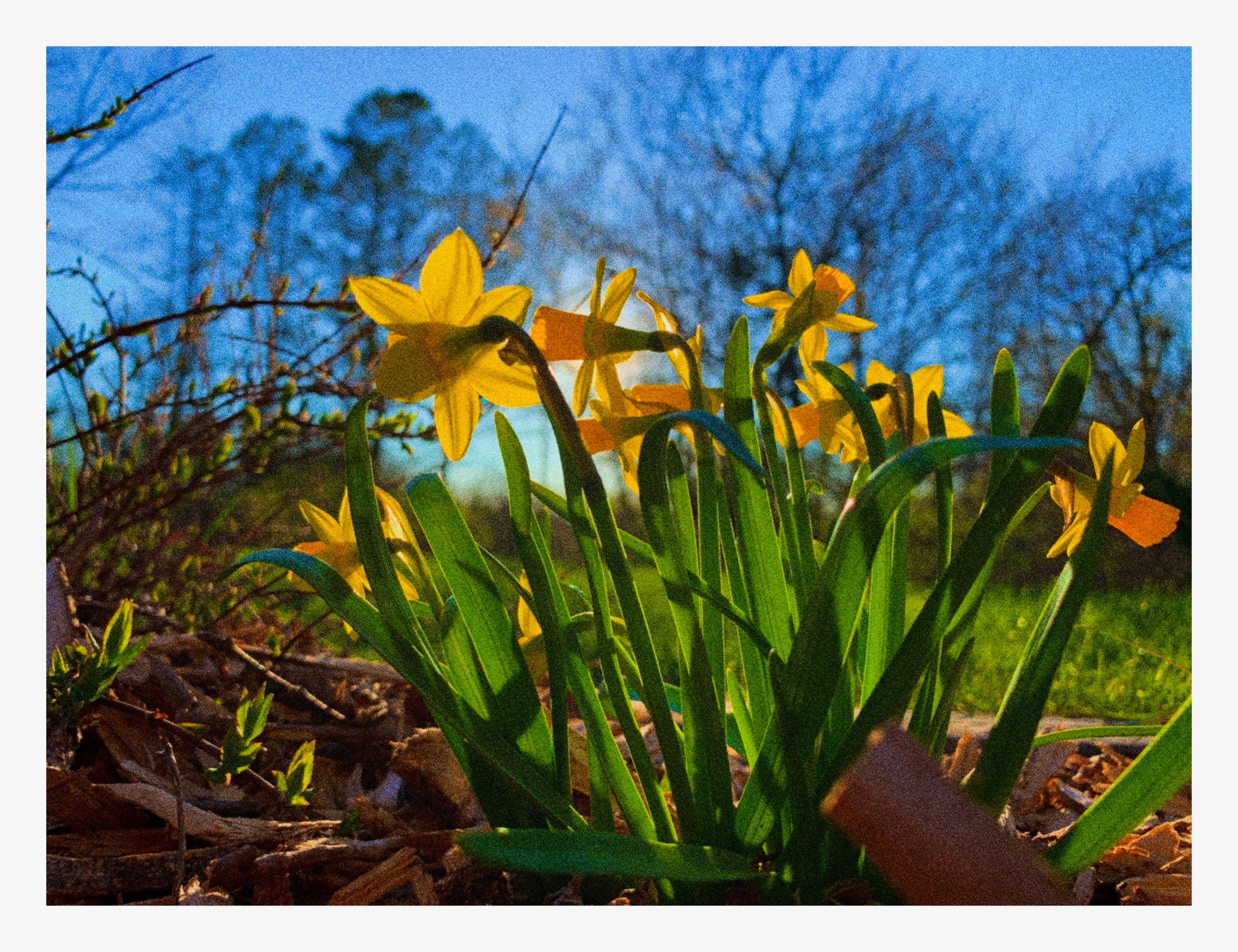 Shooting
Look at light
Photography is all about capturing light. When you take a picture of video clip, look around at the light. Where is it coming from? How is it bouncing off of your subject. How does it change when you move your camera around?
Framing your shot
After light, framing your shot is the most important part of photography and videography. You don't need a camera to do this. Think about what you are seeing, what's in the frame, and how you can change it to best convey what you are seeing.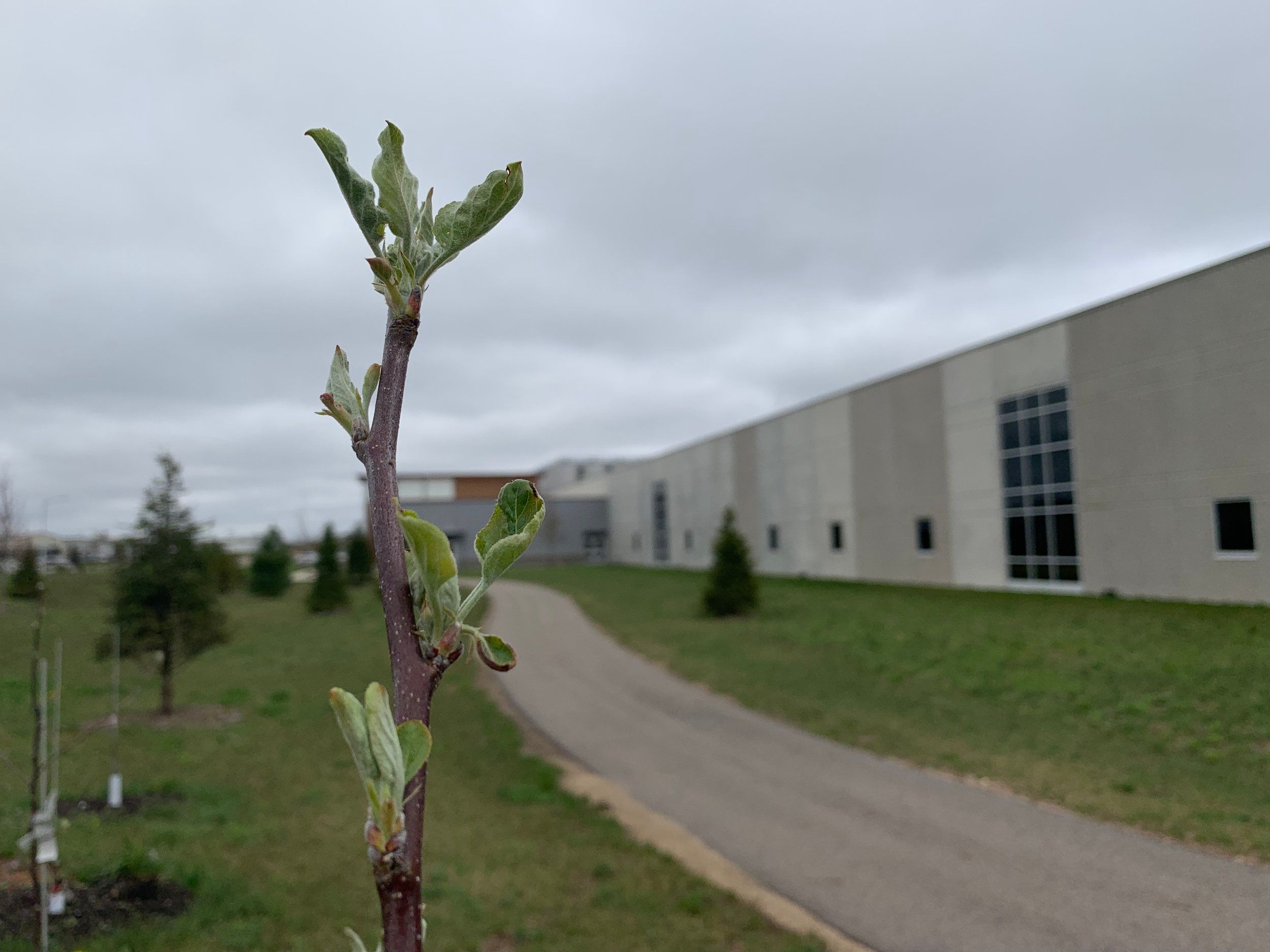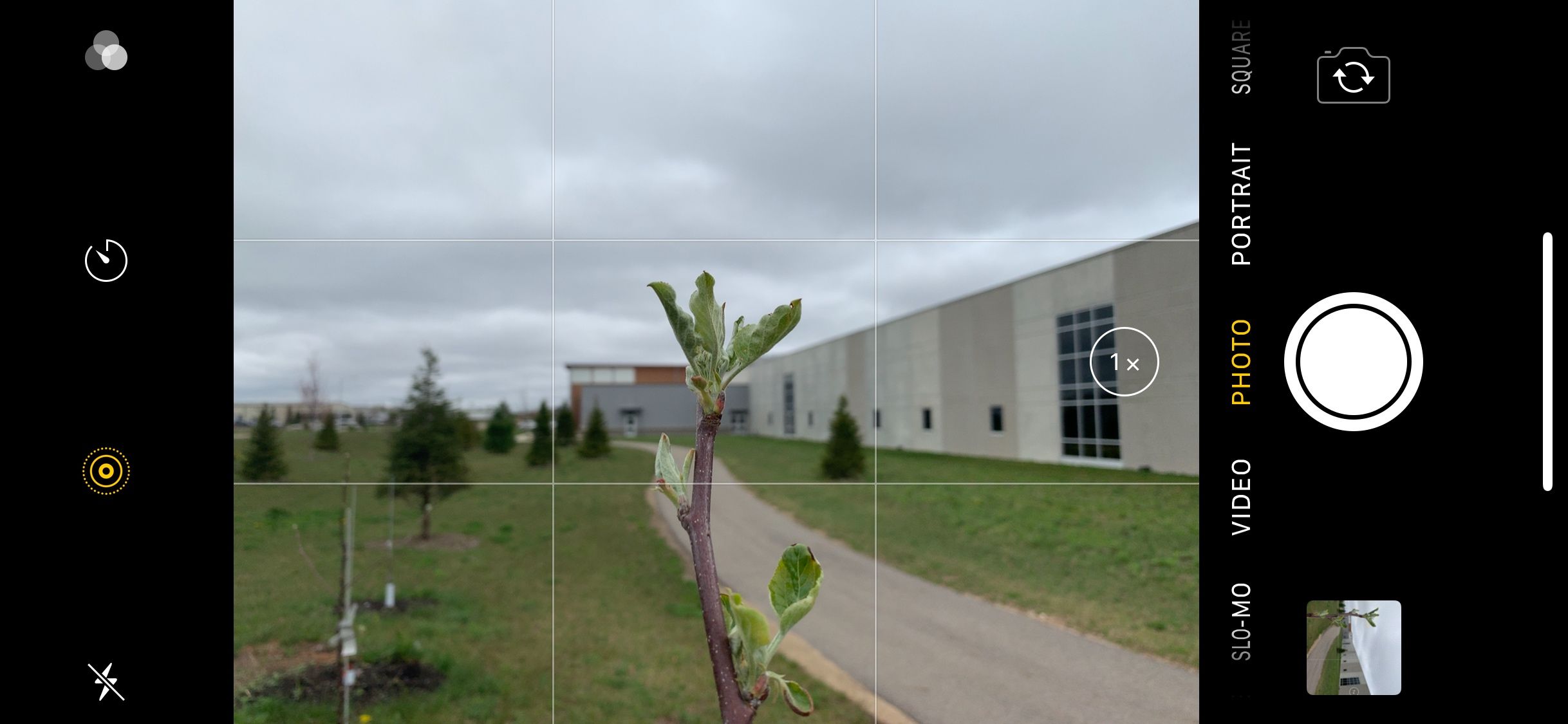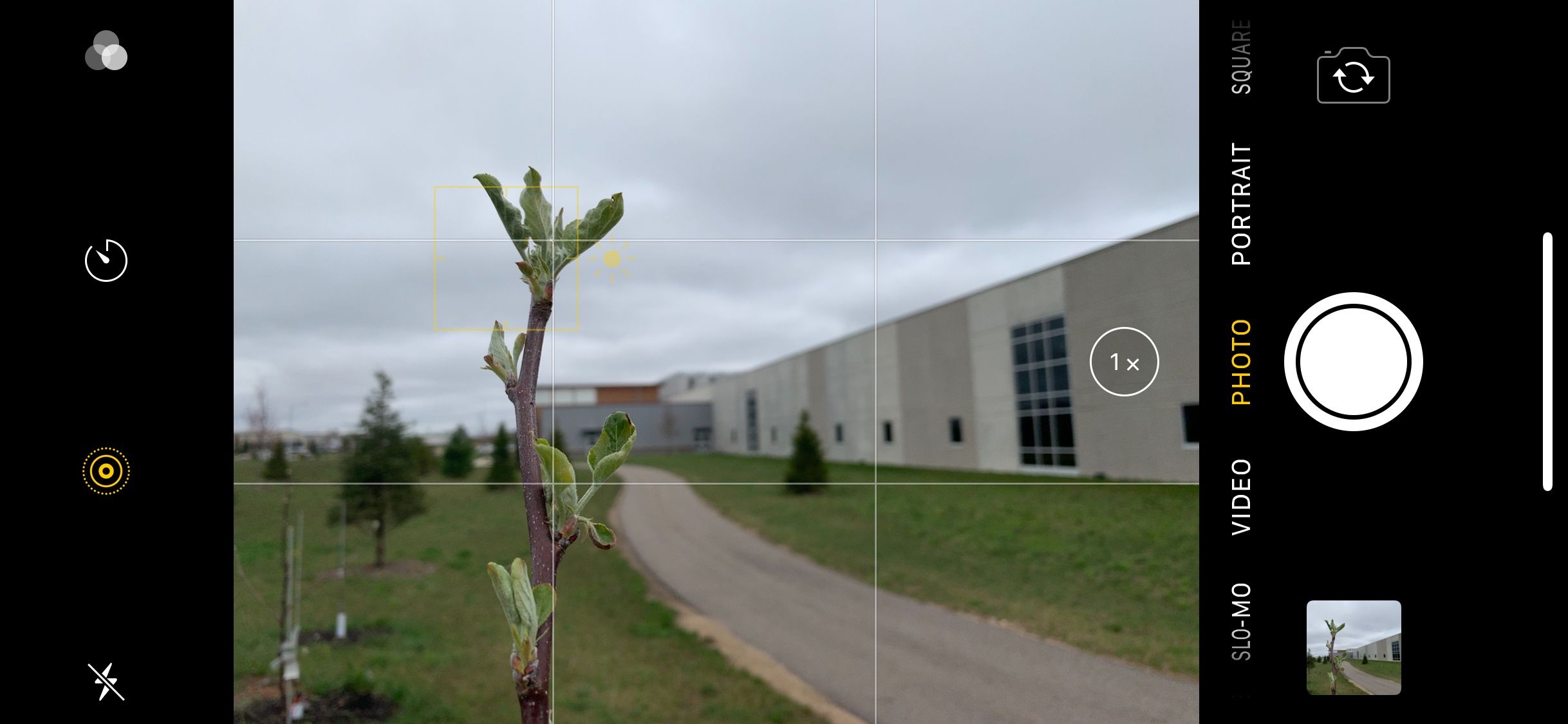 Holding your camera
Once you have an understanding of the light and frame of your shot, how you hold your camera will impact the quality of your images.
Portrait Mode
Modern phone camera systems have something called Portrait Mode. This creates a bookah effect that is common in DSLR cameras with a portrait lens. This does a great job but there can be issues with it that make your images look fake. Always shoot a few shots with the regular mode before jumping over. Given it's a software effect, it sometimes can come off a little fake.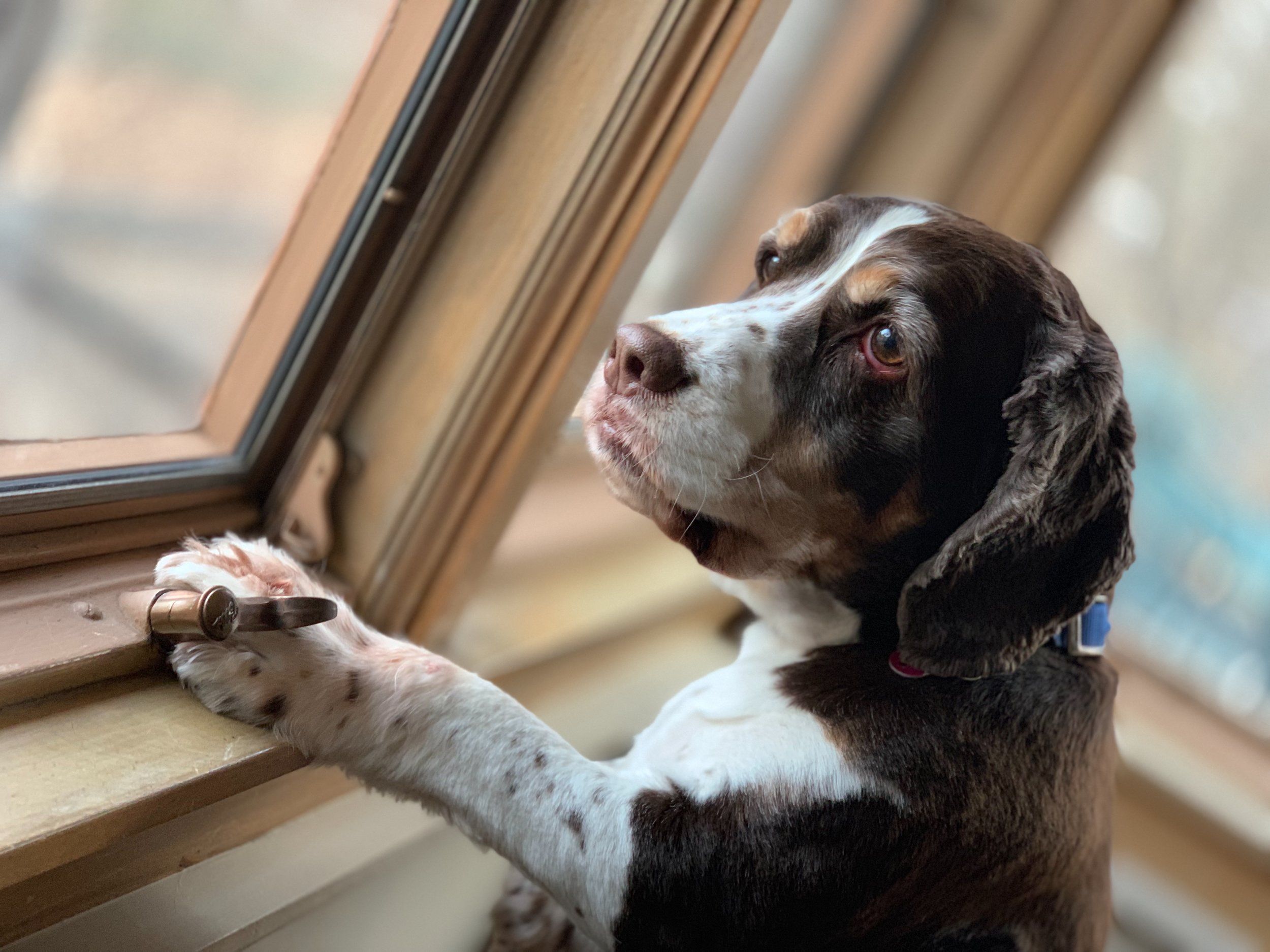 Using the flash
I seldom use my flash. In fact, I recommend turning it off on your phone all together. Why is that?
takes people out of the moment
takes a long time to take the photo — no rapid fire
looks unnatural
for most low light situations the camera is powerful enough to capture and you can bring out the colors and light afterwards
Working with people
Working with people is an important part of photography and videography. Here are some tips for working with people:
Make they feel comfortable
Talk to them as you are taking pictures
Show them what you are taking
Send them photos when you are done
Video tips
Use Do Not Disturb and Airplane Mode when shooting videos and streaming a live video.
Record more than you think: Count to 10.
Video gear
Here is some basic video gear to help with longer videos and interviews.
Play around with different modes
Once you grab a photo or video, try out some of the different modes on your camera. A photo is fine, but a animated GIF or timelapse video could be a lot more compelling and engaging.
Clean your lens
This may seem simple, but clean the lens on your camera! A device you hold frequently, the camera can get smudges on it. Clean it frequently with a lens cloth or a soft shirt.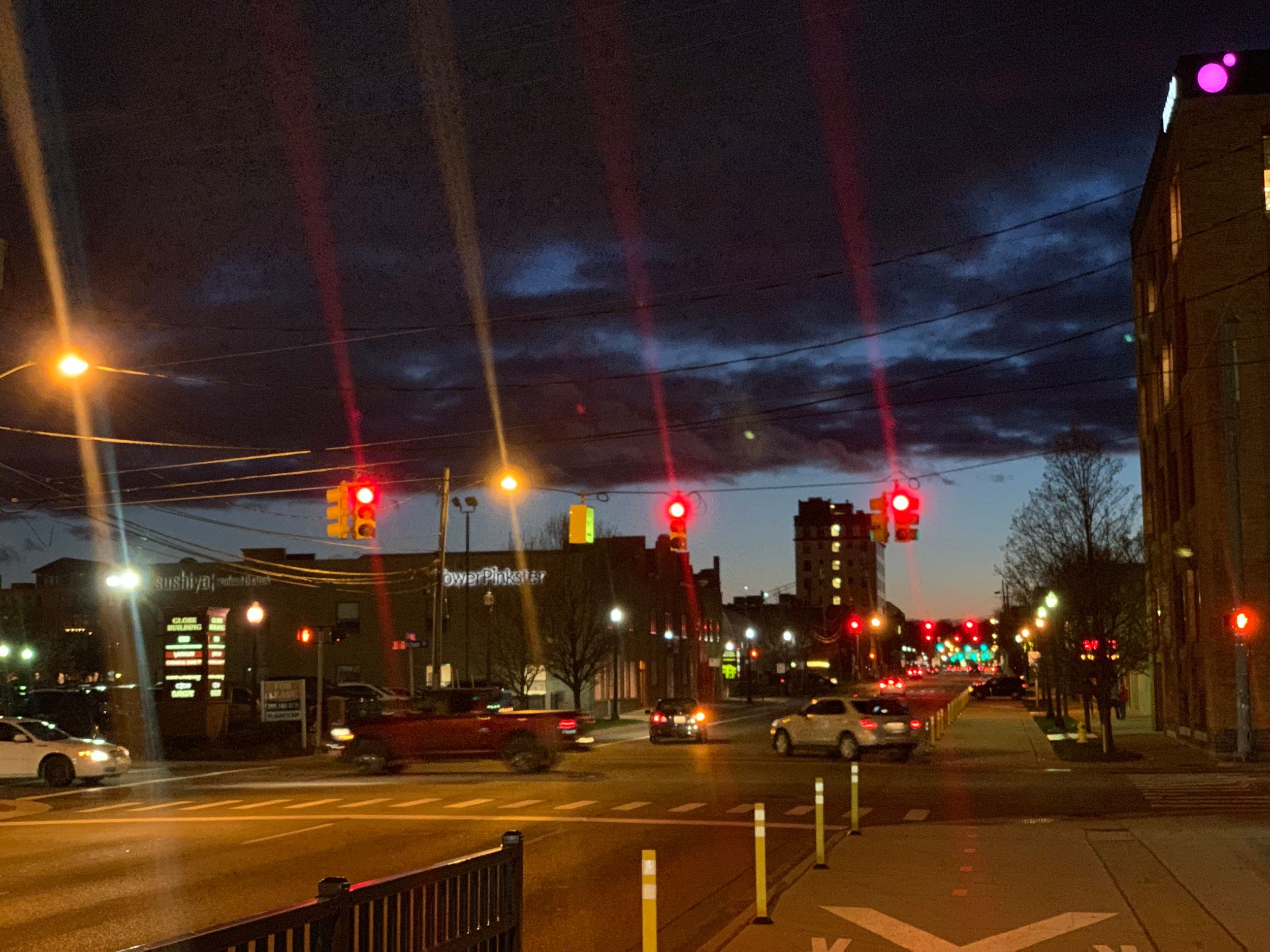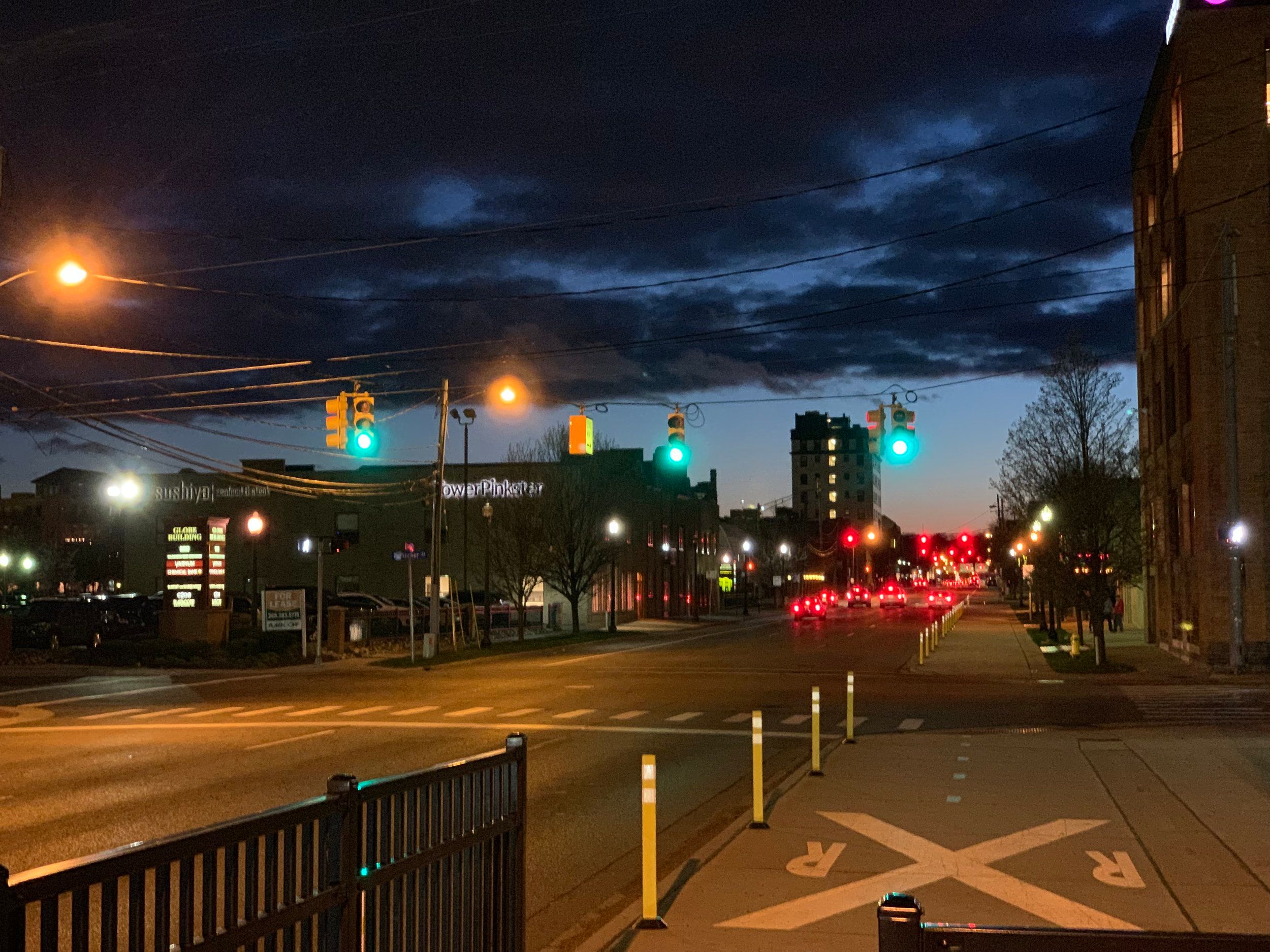 Editing
I did not focus too much about editing photos and videos in my presentation — that's a whole separate presentation within itself. Here are some great resources on editing photos and videos
Editing photos
Here is a great tutorial of the basics of editing photos from REI.
Editing videos
For video editing, here are some tips from How Stuff Works and The DIY Video Editor.
My secret tip: Look through your camera
This is hard to describe how this works, but when filming look through your camera at what you're recording. Basically, don't focus on the phone and holding it straight but at the subject you're recording. I find this mindset helps a lot to cut down on shaking.
Working on deadlines
Spend 10 minutes getting a safe shot and then experiment. A former colleague taught me this. When you go out on a shoot, spend the first 10 minutes of your hypothetical time getting a safe photo that will work for what you are doing. No matter what happens, you've completed the job. With the rest of your time, experiment, try something new. You might strike out but more times than not you'll get the best content this way, and if you fall flat you already have something you can use.
Further reading:
Your questions and answers
First Flight Back
I took my first flight since January 2020 this weekend. My first flight was delayed four hours after I made it through security. Nothing in the airport was open. It was the first warm day of the year and I
But it was all worth it for the sunset I saw on the plane…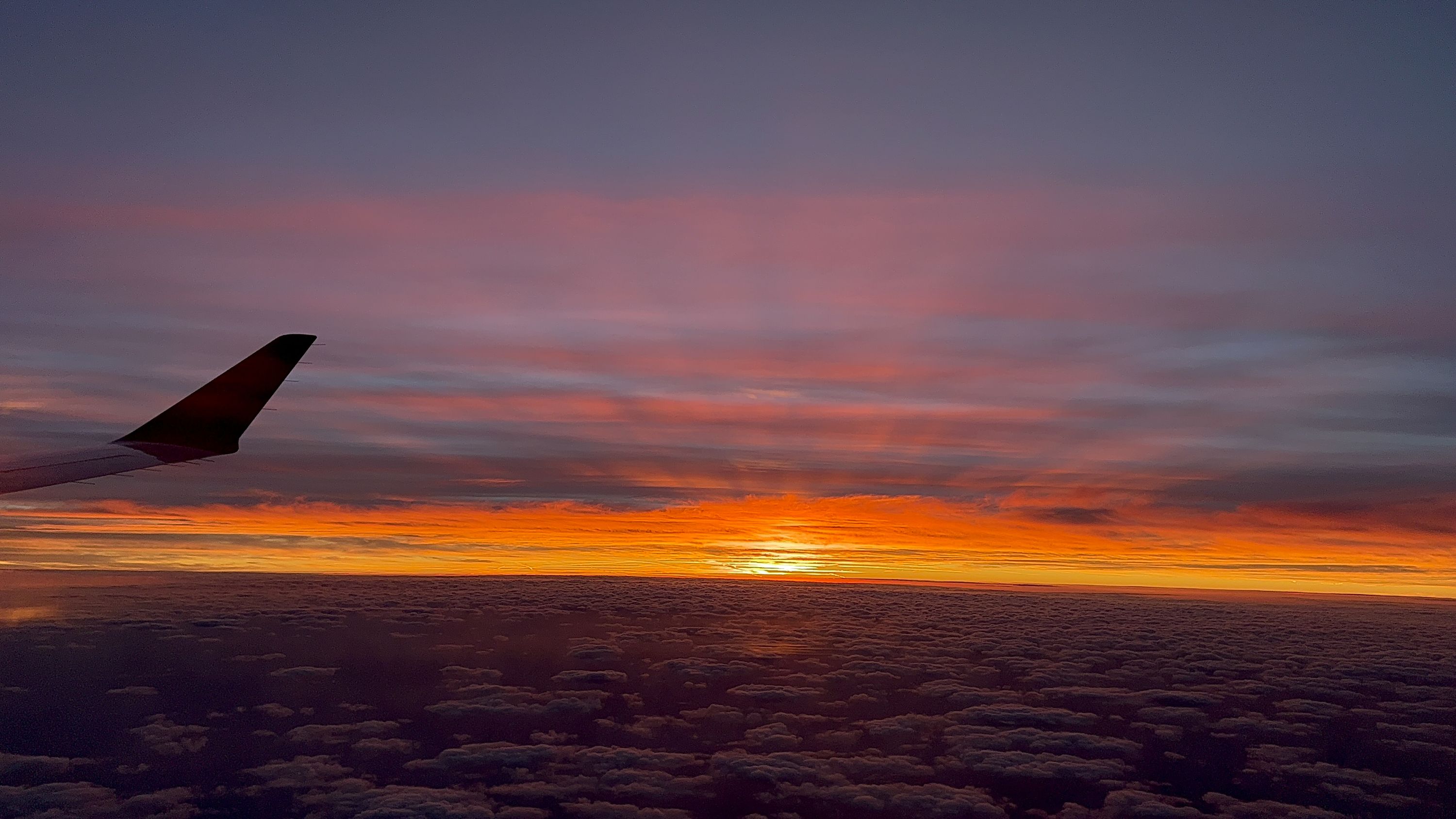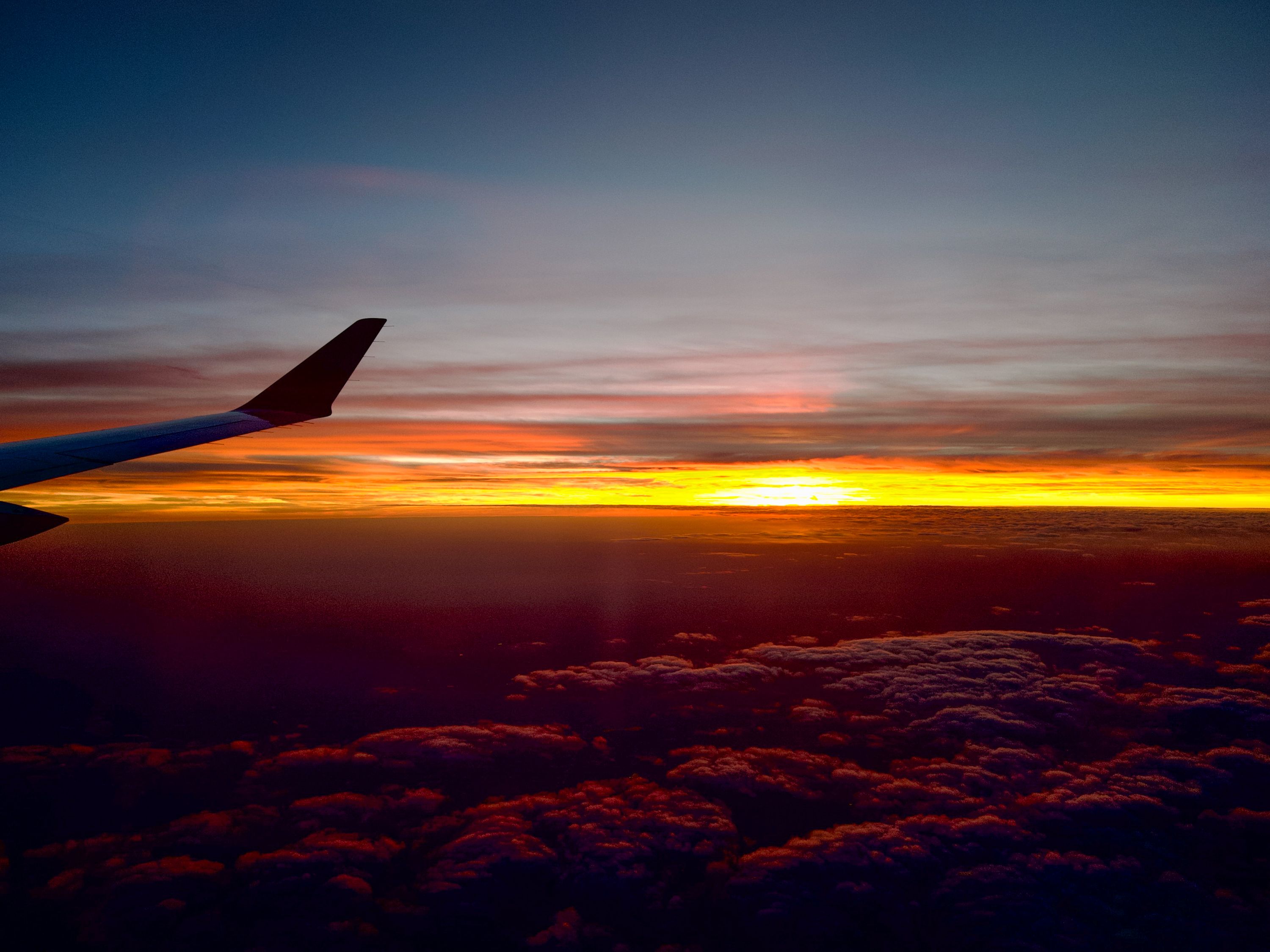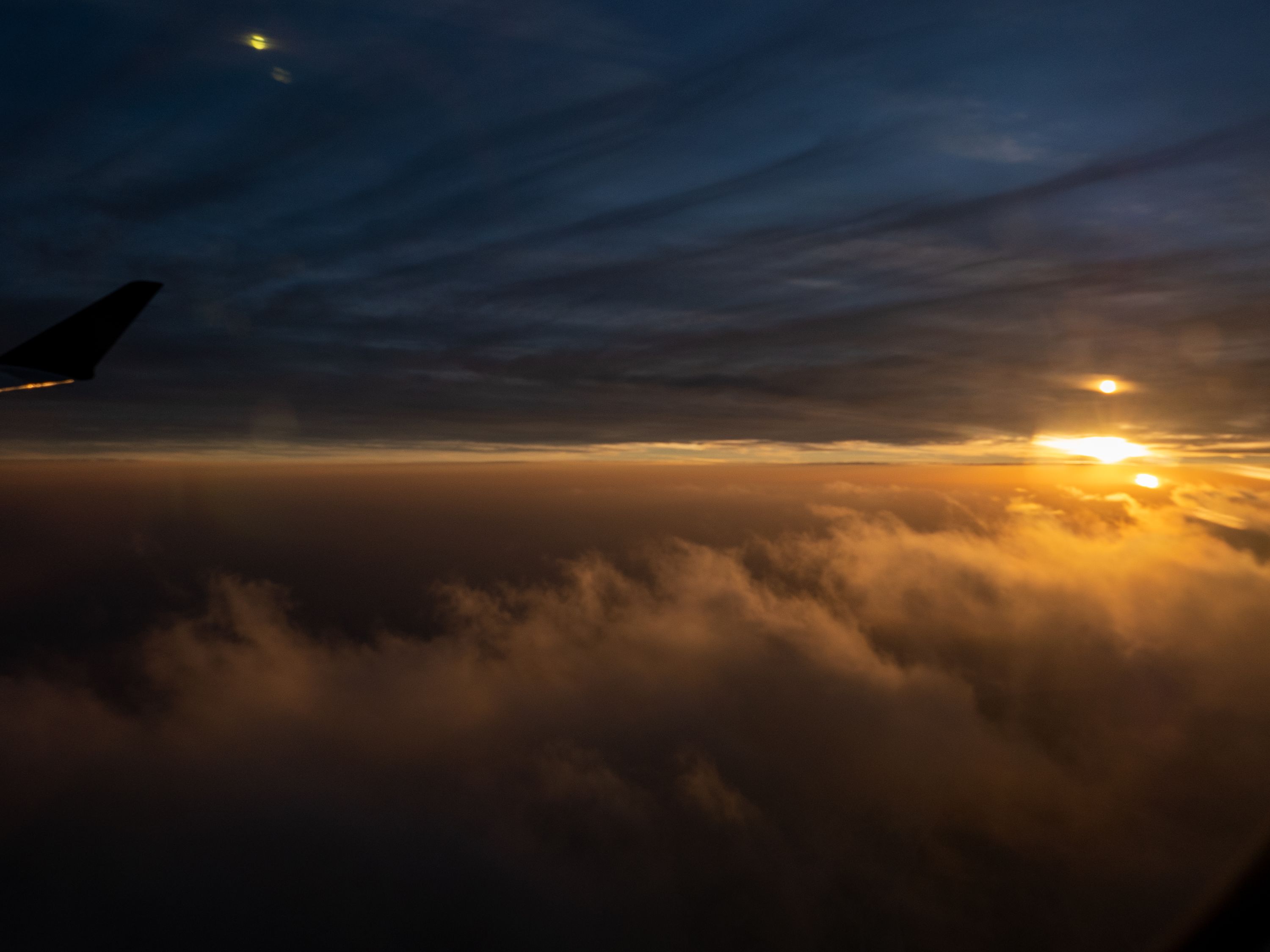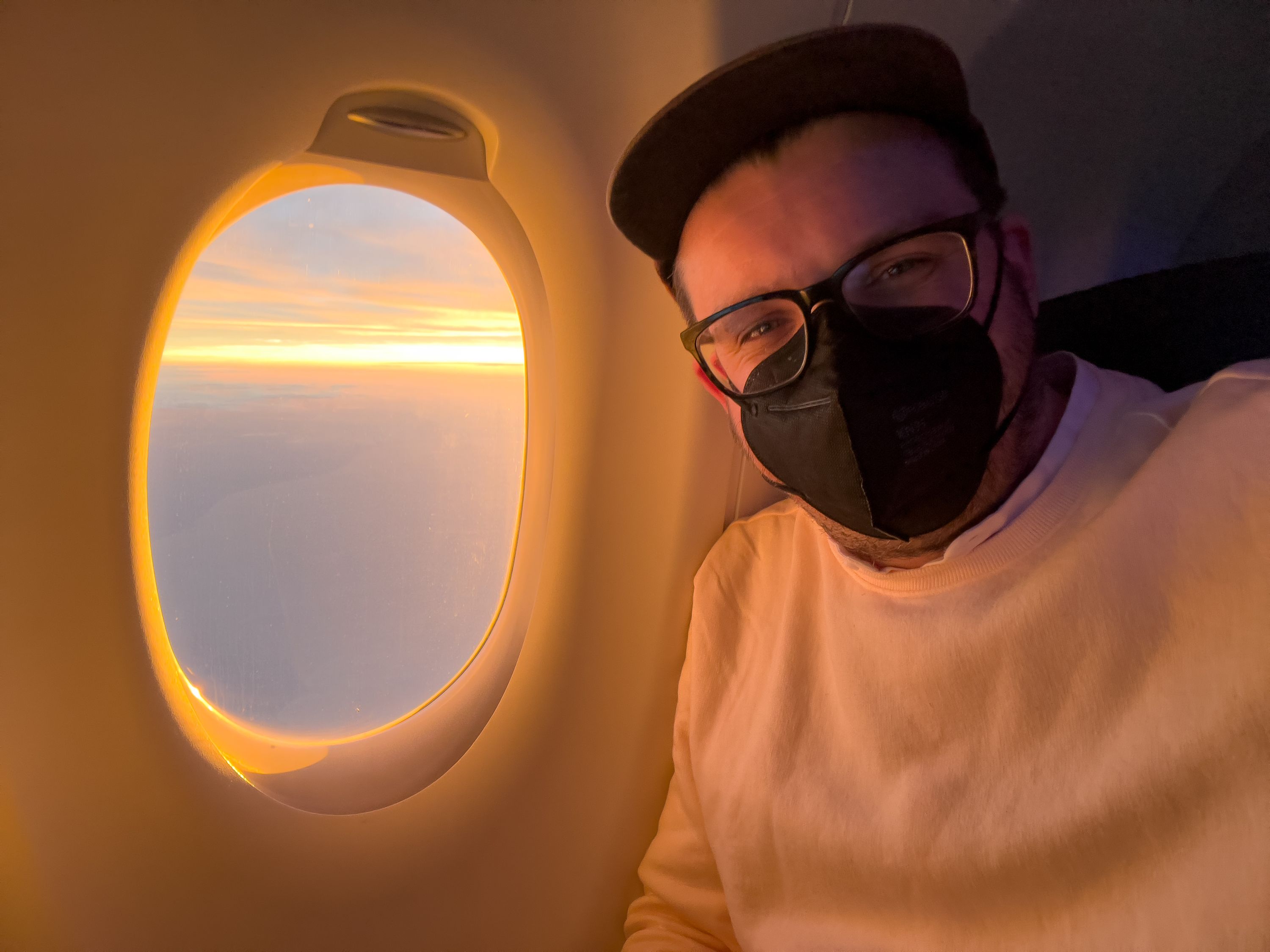 I recorded a bit of video with my iPhone. Shot at 4K, 60 fps and slowed down in post, it has the feel of one of those Apple TV screen savers. A nice welcome back.
A weekend with the new iPhone 13 Pro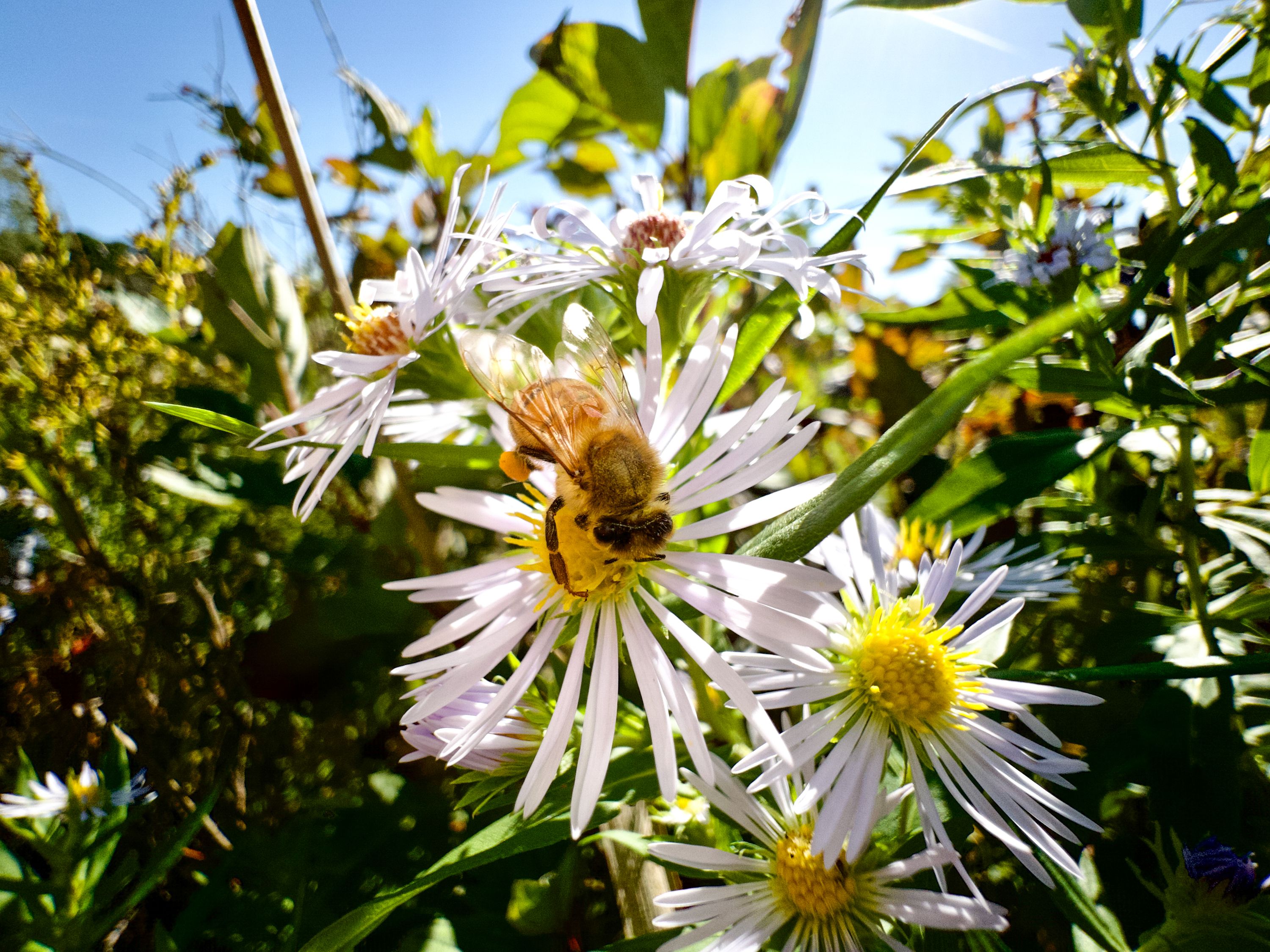 I often don't write reviews of new iPhones, and when I do, it's usually after a year or so of using them (still working on my 12 Pro write-up). But I had so much fun this weekend shooting with the new 13 Pro, I wanted to share some of my thoughts, and many photos.
Macro shooting (which uses the new Ultra-Wide Lens) is my absolute favorite lens. I have a 100 mm macro lens that I use for work and love it, but I never have it when I want it, mostly while on a hike or a walk. Now with one built into the camera I use the most, I couldn't help but taking all the macro photos.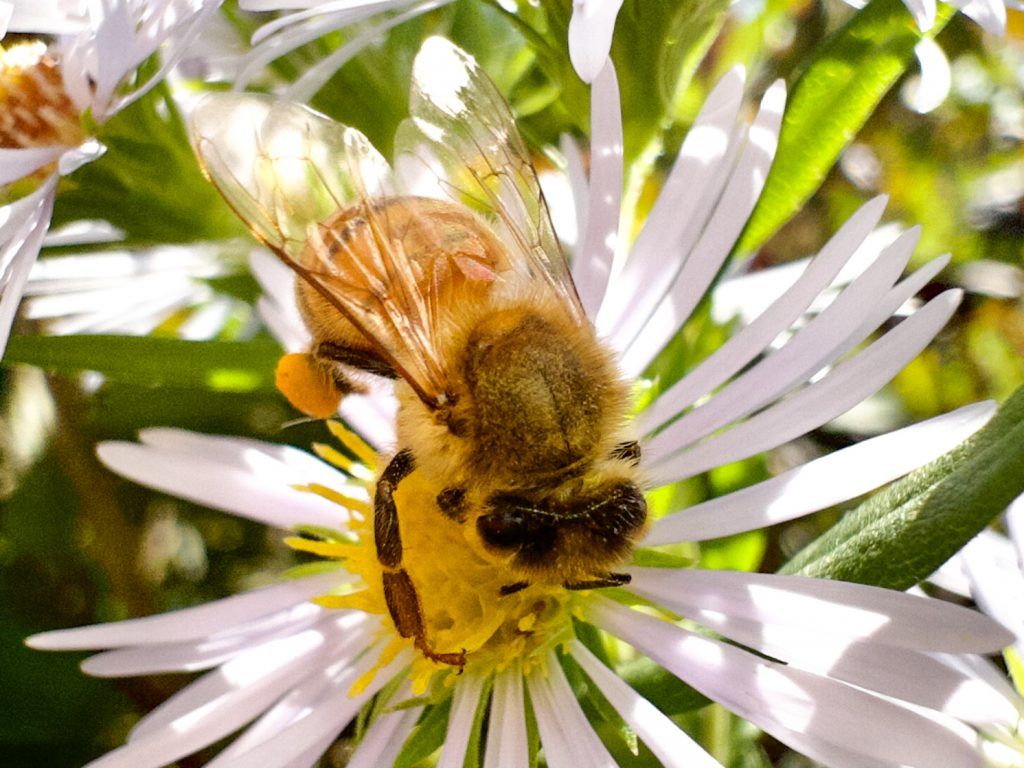 I mean, look at this detail, taken with a cellphone.
The level of detail amazed me with every photo. You could get really, really, really close (2 cm close). I cannot wait to photograph Fall. And snow.
The only critique I have, as many people have already commented, is there needs to be a software fix for when the camera goes in and out of macro mode. It was pretty frustrating, especially when your subject is moving, and you need to focus (thank you Halide!)
I didn't play too much with Cinematic Mode for video or Night Mode on the new telephoto lens — but I will say the 3x zoom, about a 77 mm equivalent, is wonderful. It really gets close up and has a nice natural bokeh effect.
I had two big shoots this weekend — a concert for work and a hike for fun. I was amazed at how well the 3x zoom performed, especially with Halide, and the details captured in ProRAW.
Is it worth the upgrade? From a purely camera perspective, the macro feature and new Ultra Wide lens, yes. The 3x telephoto and other improvements are the icing the cake. This feels like the biggest camera upgrade in recent years, similar to the addition of the ultra wide lens. Like the iPhone 11 Pro, this is more than an iterative upgrade, it will change how I take pictures on a daily basis with my iPhone.
Anyway, enough talk: Here are some photos from the weekend, shot in the iPhone camera app and Halide, edited in Lightroom.
Signs of the Times | Kalamazoo 2020 in Photos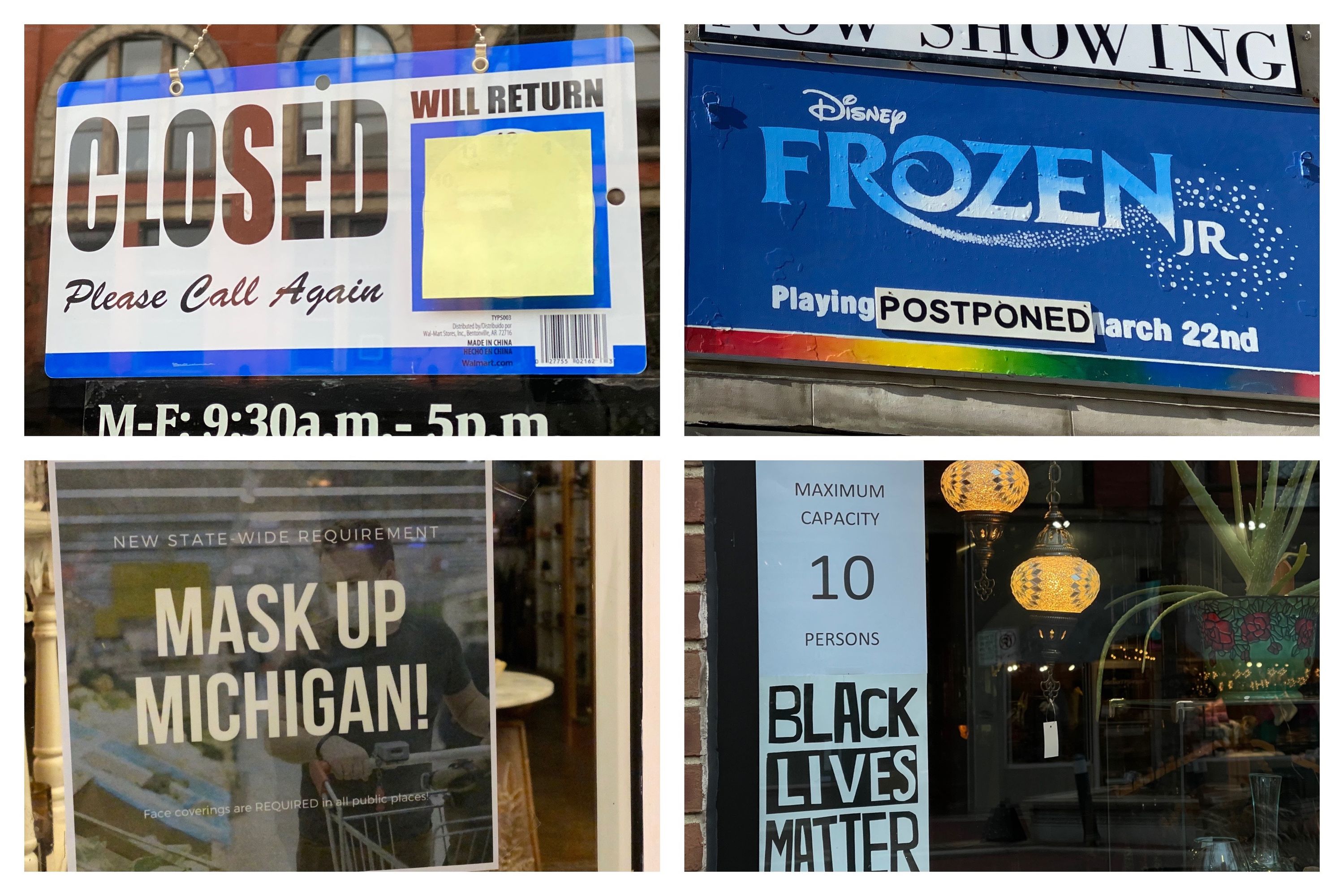 During the hours I spent walking around downtown Kalamazoo, I noticed early on all of the different signs posted outside of storefronts. They are short, informative and some of the best documents of everything that's happened this year.
While these are often temporary, they give a deep look into what was happening in our community. They tell a story, like thought bubbles for the business.
Not Impossible: A call for racial justice (June-August) | Kalamazoo 2020 in Photos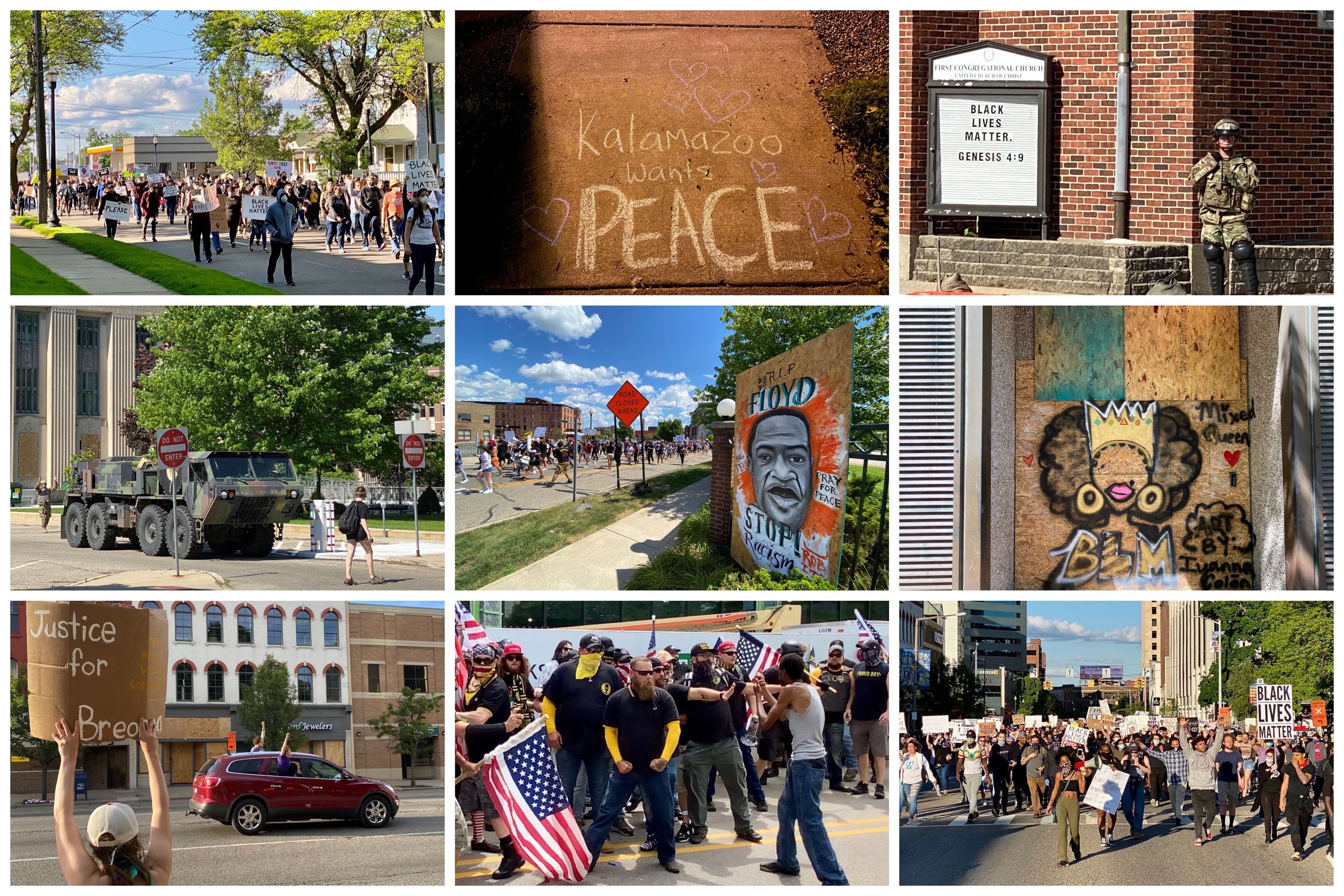 Days after the murder of George Floyd, I was watching rallies from across the country when I heard the noise of a large crowd, overpowering the TV. I walked outside my apartment and saw hundreds, if not thousands, of people walking down Westnedge Ave with the same message: Black Lives Matter.
I've been at many protests and marches in Kalamazoo over the past decade and knew immediately that this was unlike anything that had happened before.
That day began a series of marches and rallies in Kalamazoo demanding social and racial justice. There seemed to be one every few days, organized by different organizations, and the numbers of people kept growing and growing. Injustice had been in Kalamazoo like other parts of the country, and it was time to address it and change it.
What was different than previous rallies was that it felt like things could actually be different. We had already seen monumental change in our society this year: If you would have said in January of 2020 that there would be a global pandemic and most everything would be closed for over a month, everyone would say that is impossible. But it happened. So when we all saw the murder of a man, whose neck was pressed by the knee of a police officer for seven minutes, we realized that change which seemed impossible in the past could happen now.
Looking back at images from this time, it wasn't just the outpouring of people in the street that defined the moment, but the response of our institutions. As some peaceful rallies had moments of violent and property destruction across the country, there was fear that it would happen in Kalamazoo. At that first march, there was a heavy presence of police in riot and tactical gear that raised tensions. A few nights later, there was some minor property damage downtown. The response was strong: police shut down downtown, the next day most all windows were boarded up, the National Guard came to town, downtown was blocked off and city leaders ordered a curfew. It was a response of force unlike anything I have seen, and it's not clear how effective it actually was.
The call for racial justice continued, and more and more people came out to show their support. The boarded up storefronts became canvases for local artists and messages for the movement. A Black Lives Matter mural was painted downtown as a visible sign of our community's support. In an already difficult year, something incredibly special was happening across the country and in Kalamazoo. The fact that so many people came out to call for racial justice during a pandemic showed how uneven things are.
But the ugly face of racism appeared late in the summer when the Proud Boys, a White Supremicst group, descended on Kalamazoo for a march in order to provoke violence. The previous police response from earlier was replaced with a hands off approach. Officers were nowhere to be seen as violence broke out for five minutes downtown. They marched, chanted, claimed these streets were theirs, even though most of them came from outside the city and state. It was ugly, sad and frustrating. But that night, a group marched, continuing the message and calling for accountability.
As summer came to a close, the marches became less frequent and attended. The pandemic spiked again in second and third waves. People continued to adjust to what is commonly called "The New Normal." The hope is that everyone who marched and demanded justice will continue to believe that it's possible to make our community safe and prosperous for everyone.